Cleaning Kits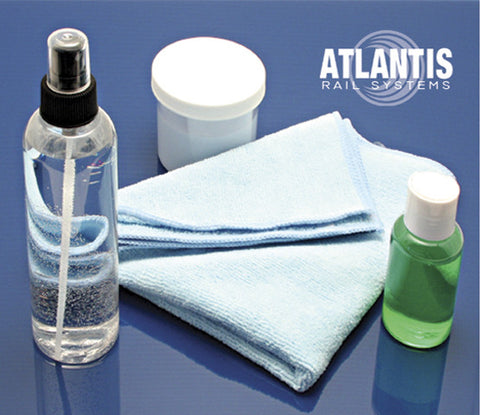 Cleaning Kits
Cable Railing Systems are not maintenance free and require cleaning. Low maintenance depends largely on the care given during the first year. All Atlantis rail products are made of marine grade 316 stainless steel that holds up very well in corrosive environments such as, oceanfront and commercial environments.
Incidental salt water exposure will cause corrosion to any metal including 316 stainless steel if not kept reasonably rinsed off and cleaned. However, 316 stainless steel will hold up in these environments given an appropriate amount of maintenance. Atlantis Rail goes the extra step by electro-polishing (super passivating) most of our railing components. 
For the complete rail care guide, click here.
---