MagnaLatch Series 3 Gate Latch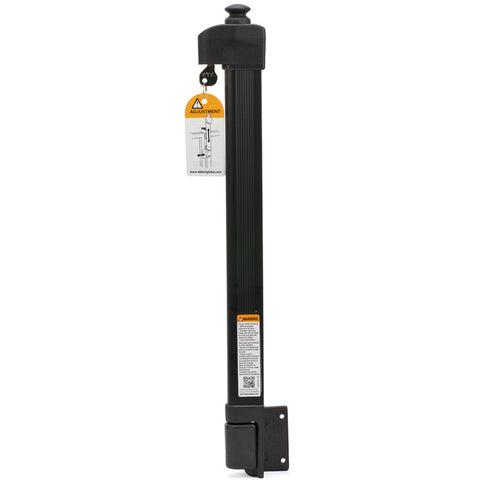 MagnaLatch Series 3 Gate Latch
MagnaLatch Safety Gate Latches are designed specifically for securing gates around swimming pools, yards and child care centers. They are the original and still the world's best-selling magnetic latches on the market.  For the past 25 years, millions of families have trusted MagnaLatch to keep children safe around residential and public pools, homes, childcare centers, and wherever safety is needed.
MagnaLatch Series includes a new visible lock indicator, 6-pin re-keyable security lock, vertical & horizontal alignment indicators, and much more. It's been tested to 2 million cycles and it's 50% stronger than before.
Simply put, it means you can recommend and install the new MagnaLatch Series 3 with confidence knowing that it's the world's #1 child safety gate latch.
Sold in black vinyl in 18" or 12" sizes.
---